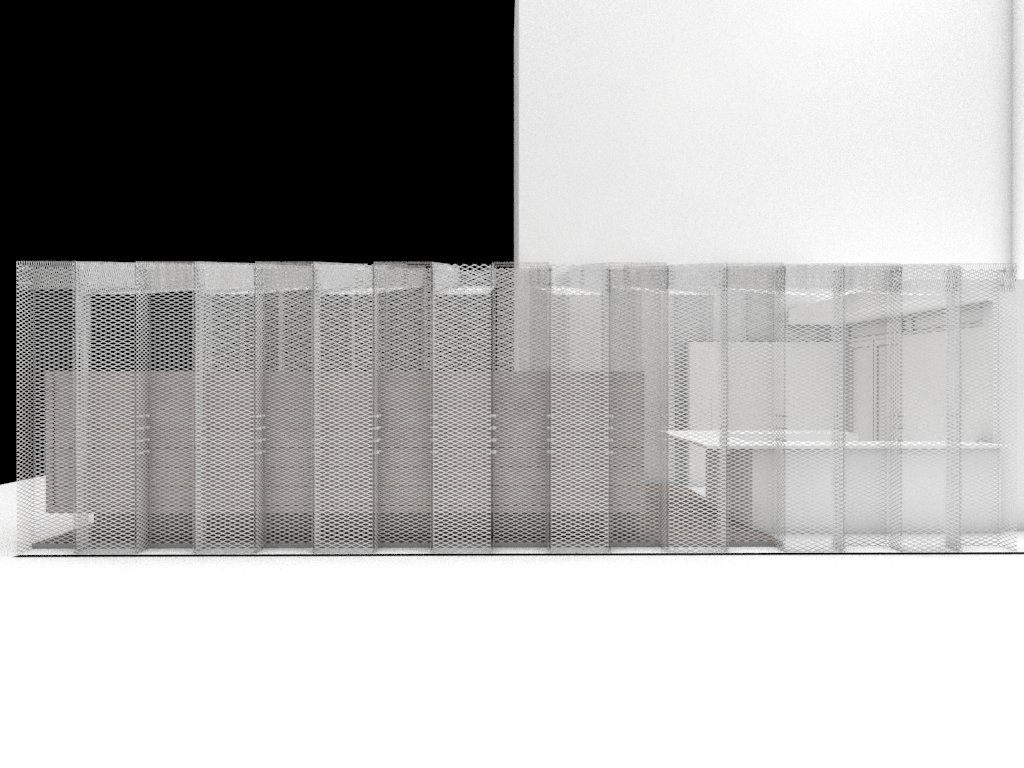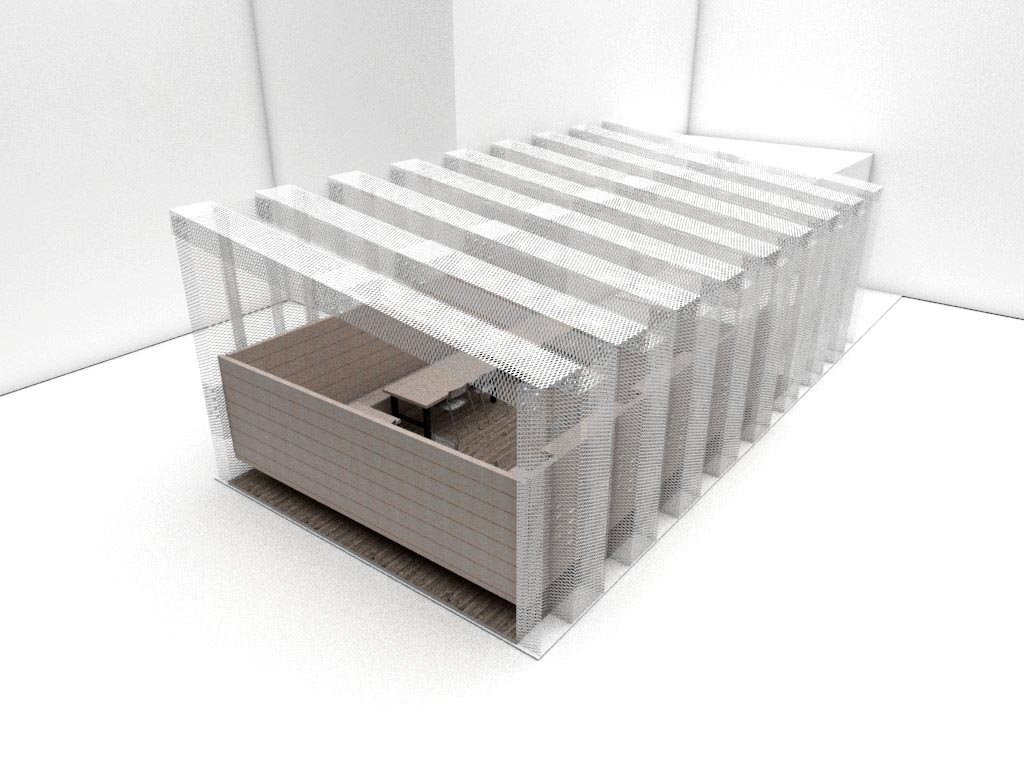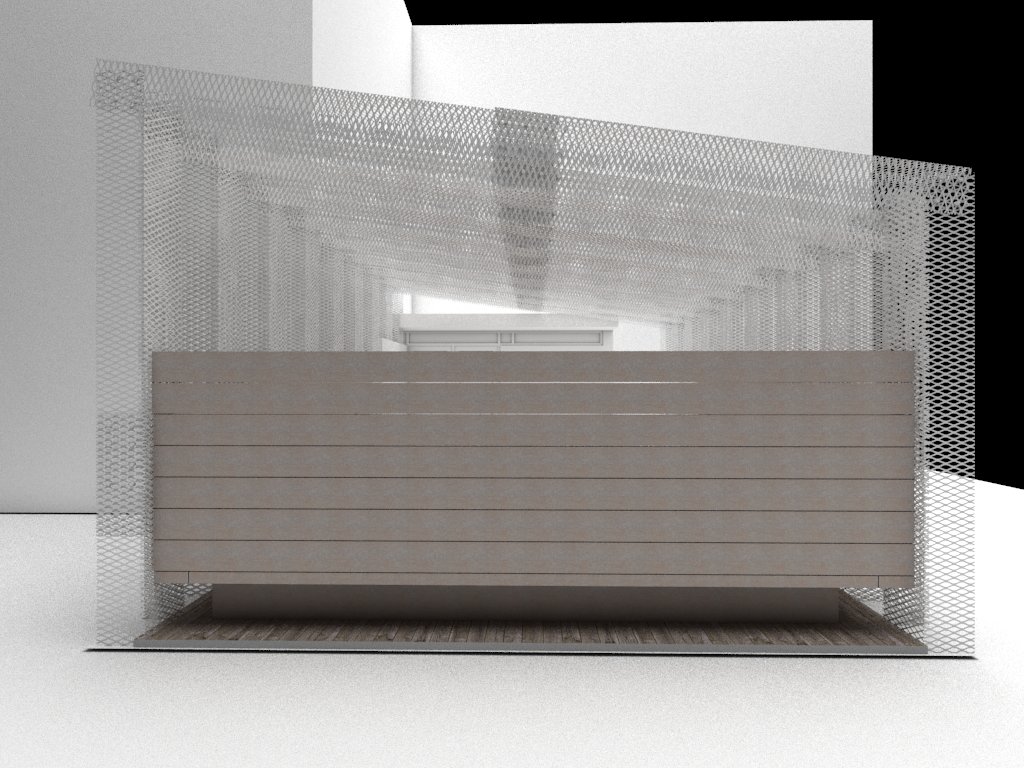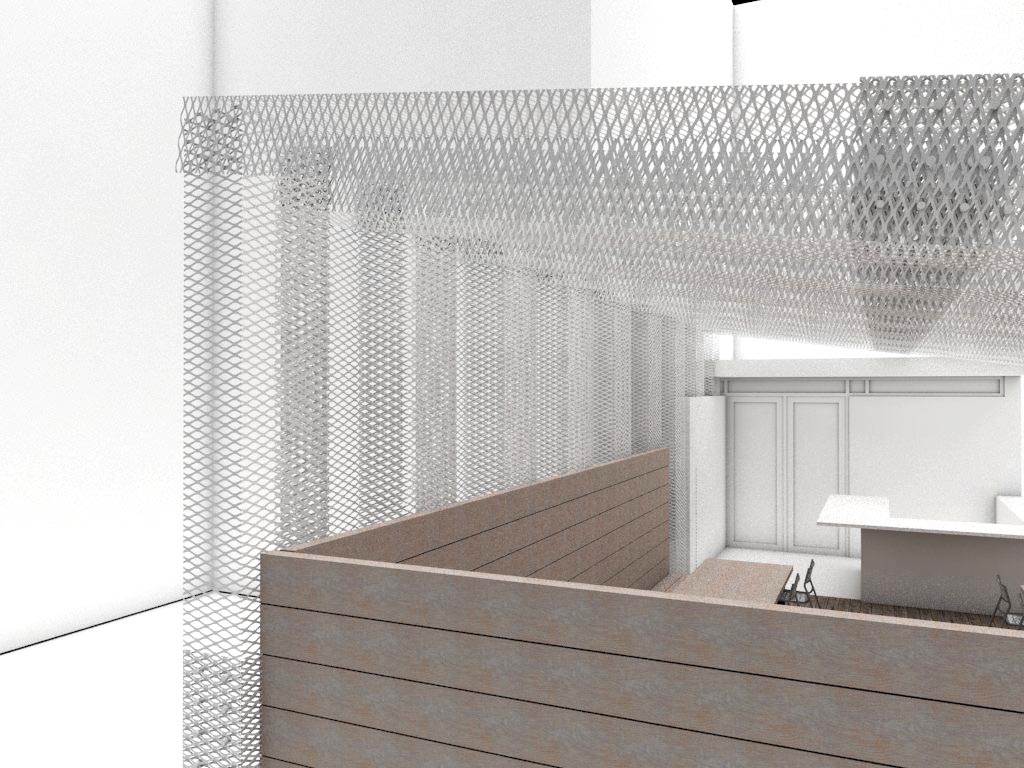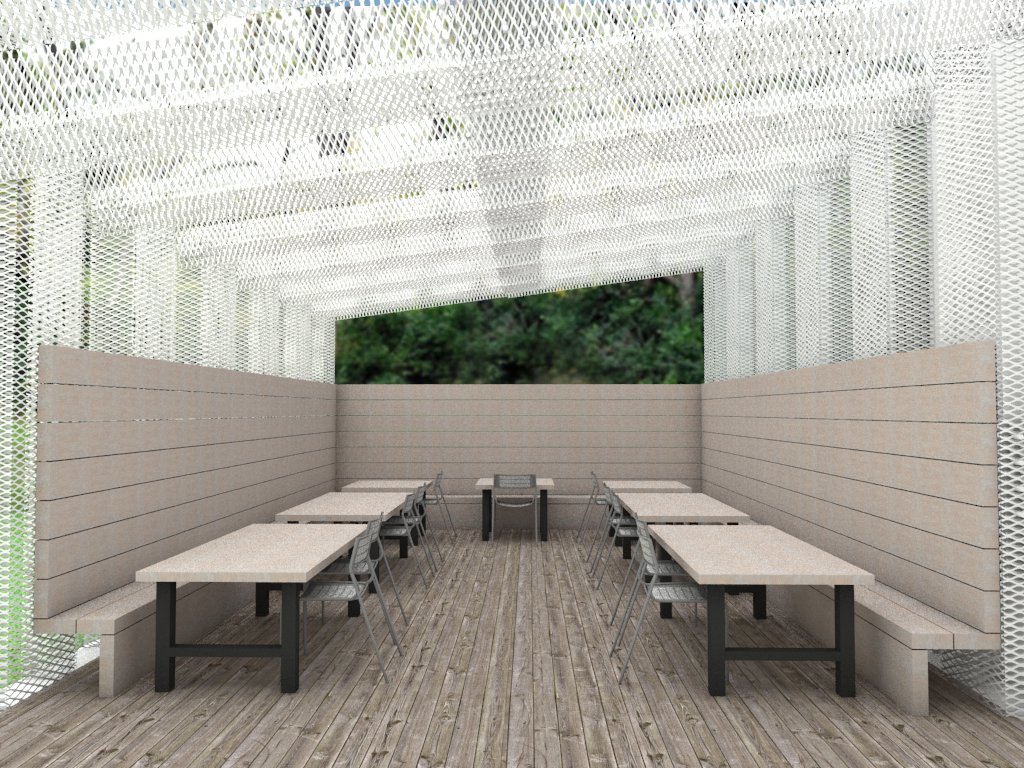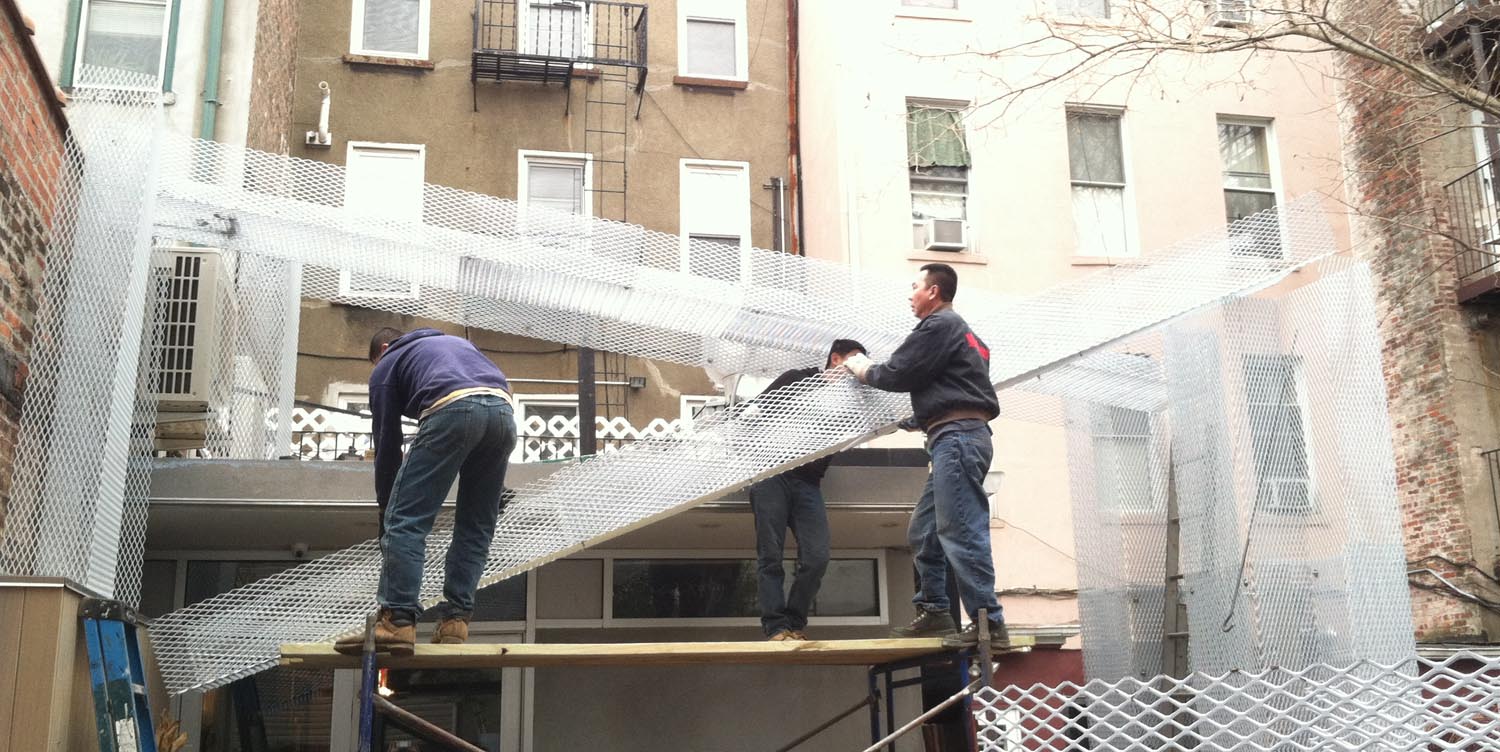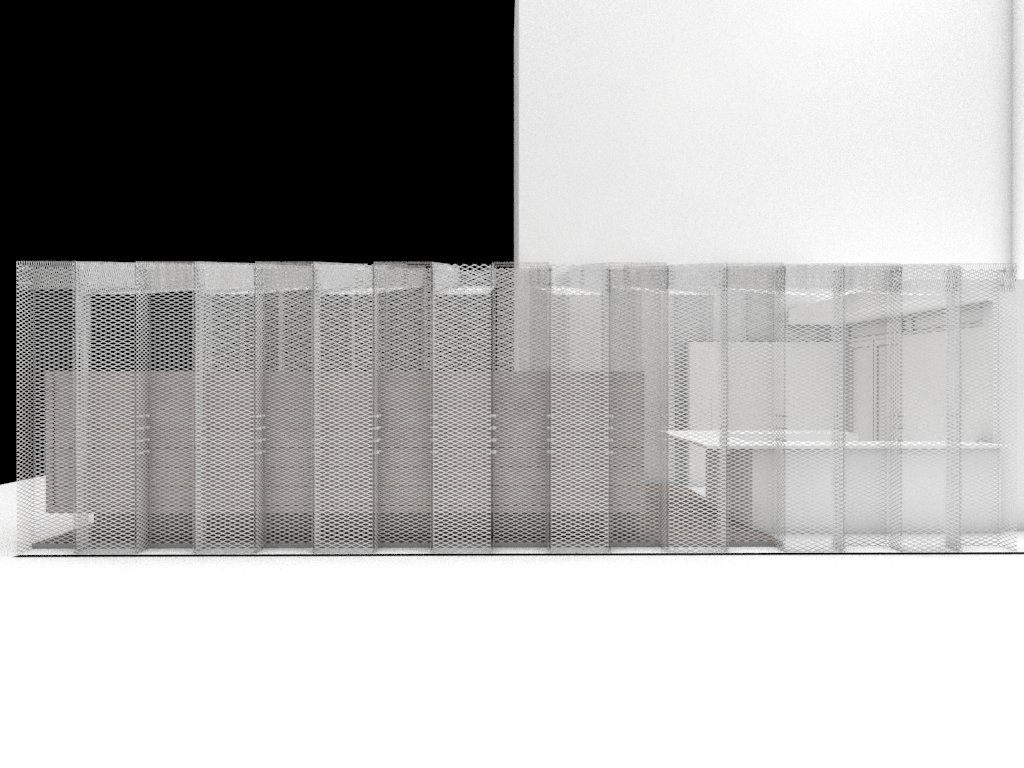 Pavilion backyard pavilion for a craft vegan restaurant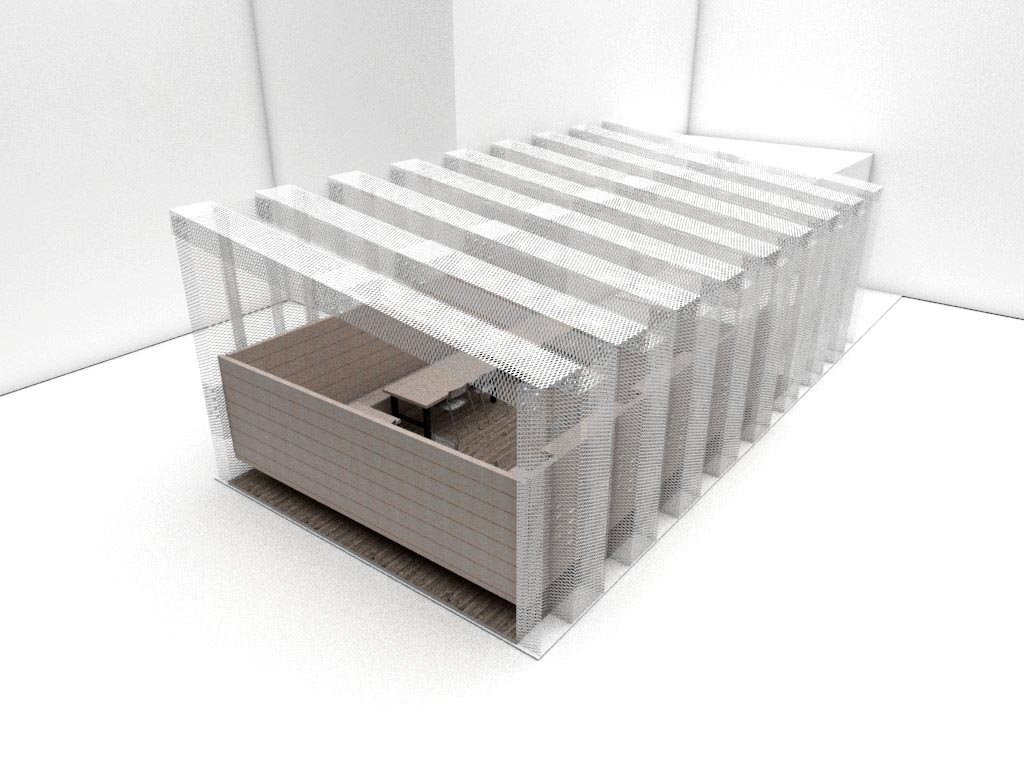 Structure folded steel mesh ribs create a dematerialized structure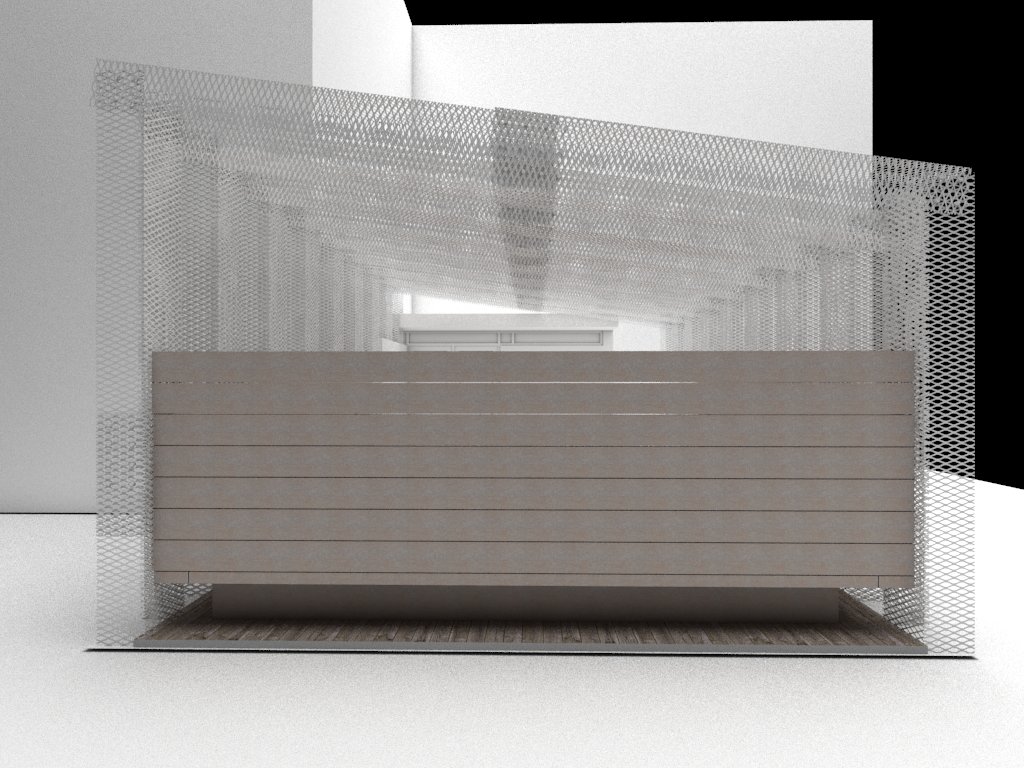 Balance wood wraps the seating area, interlocking with the folded mesh structure. solidity and weightlessness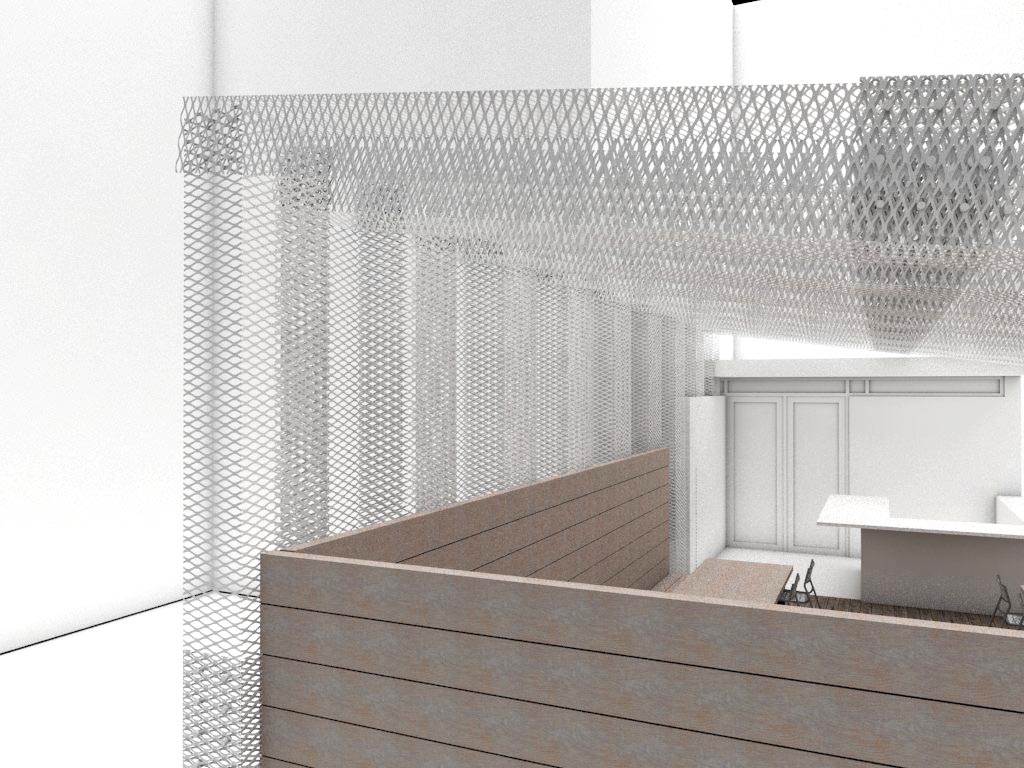 Detail the steel mesh ribs fold and interlock to create the walls and roof.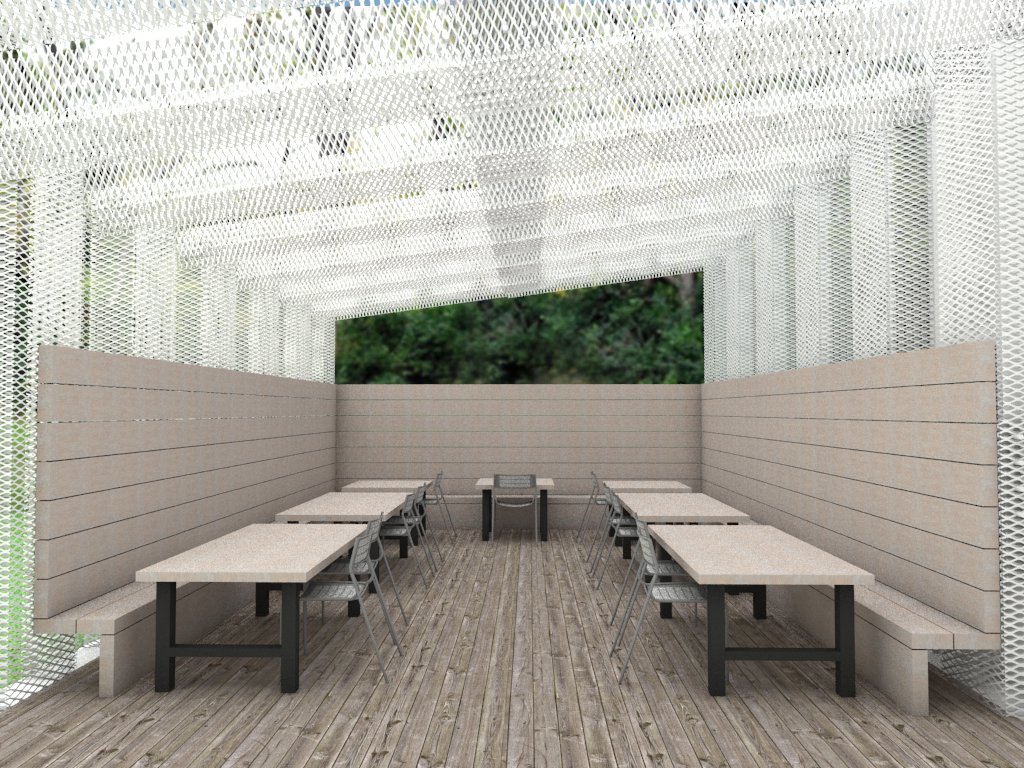 Interior view from the beneath the mesh pavilion filters the light and views of the trees and sky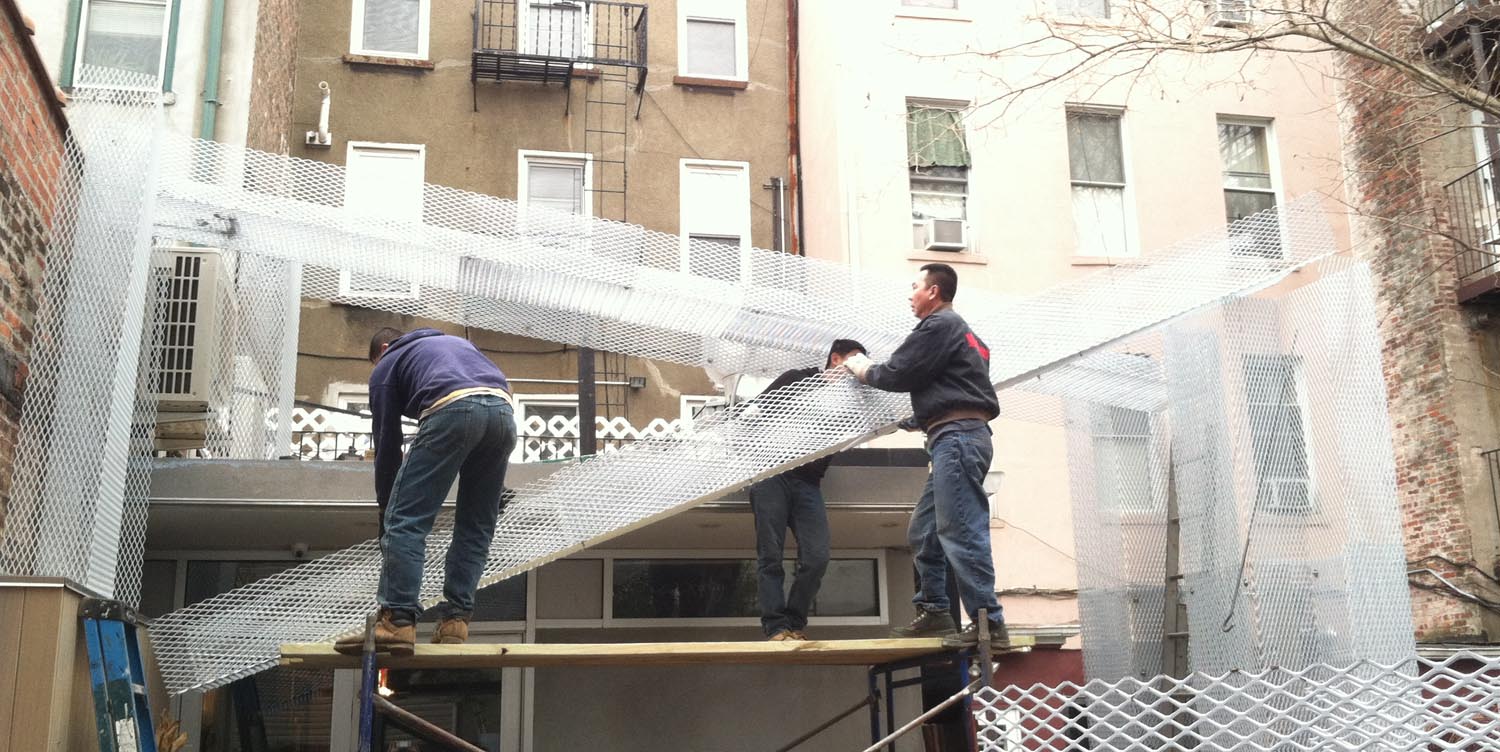 Construction the mesh panels were prefabricated for quick and seamless installation.
View scouting shot of the construction process, the mesh panels have a weightless quality as they filter the views beyond
Construction the structure is wrapped in a corrugated polycarbonate skin for weather protection.
Detail aluminum and glass windows
Abstract hues of light and shadow create geometric patterns in the sky
Skin the polycarbonate panels offer ghostly views of the green surroudings