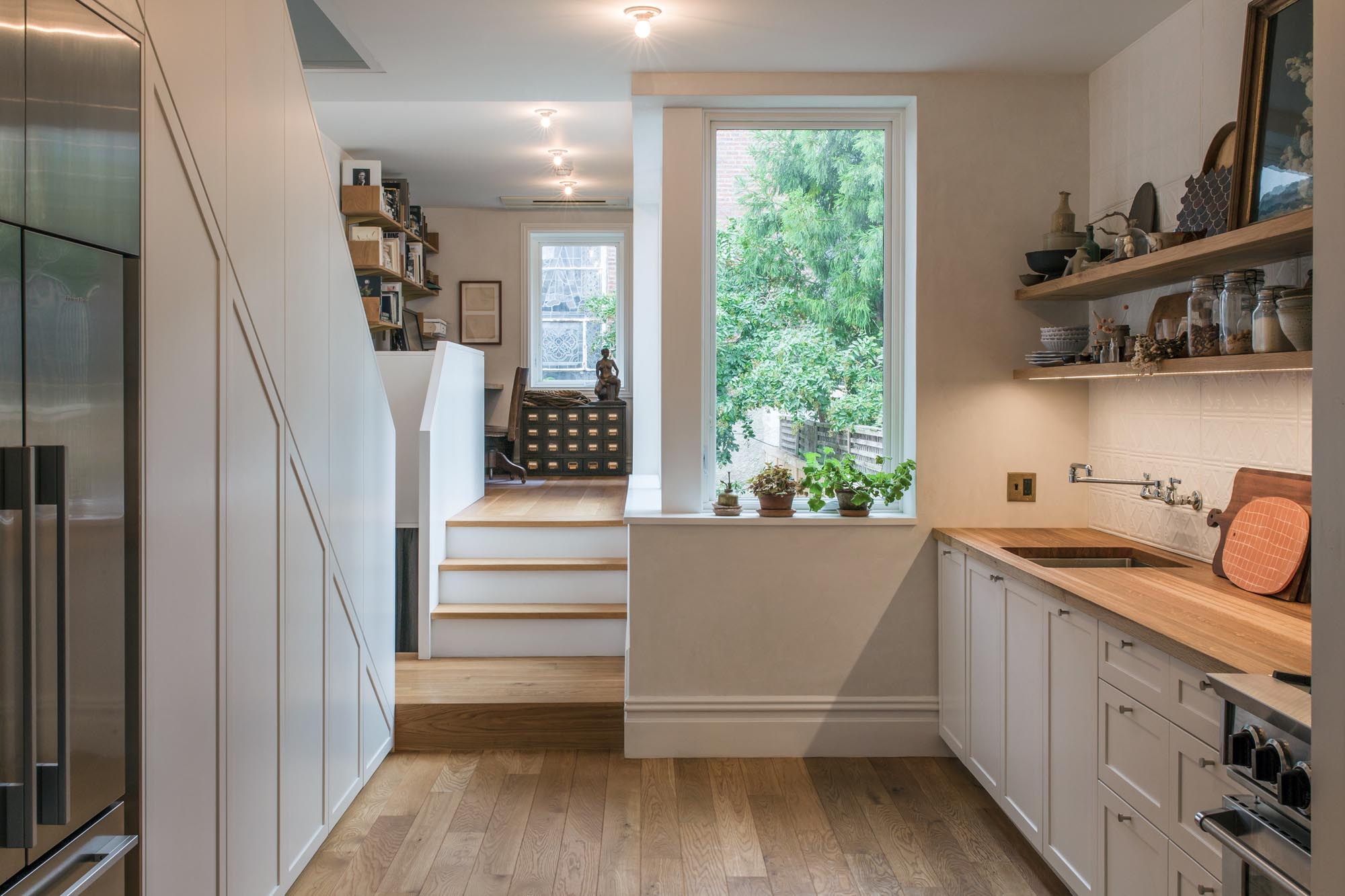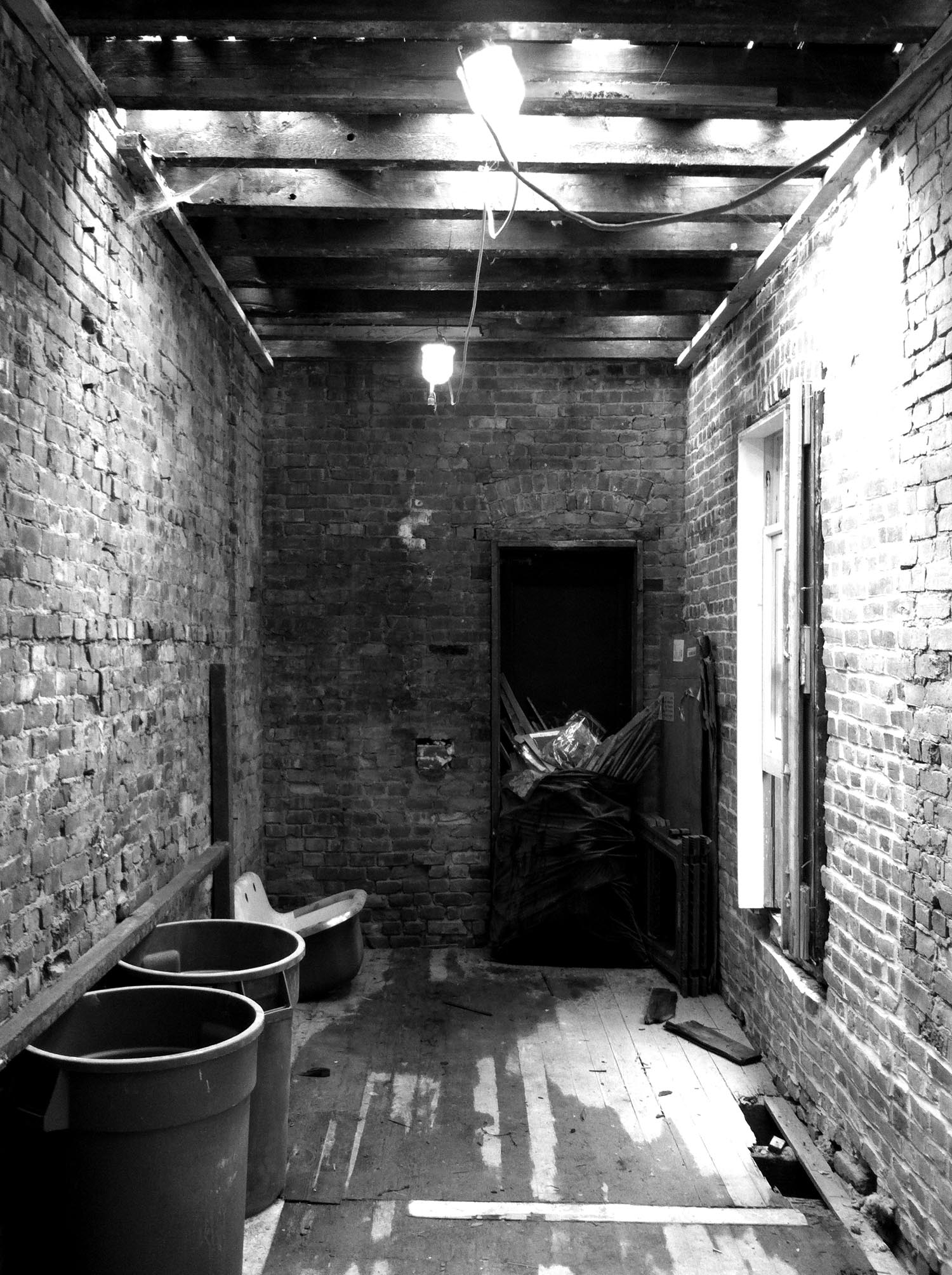 New Vintage brooklyn townhouse renovation | designed and built in collaboration with LeoneDesignStudio www.leonedesignstudio.com
Facade the cement stucco and dark paint hint at a new life contained within
Living hand plastered walls, vintage finds
Visualization Light and space are studied through the use of 3d modeling and visualization
Garden the new corner window opens the interior to views of the lush gardens in the back, light fills the kitchen and elevated study in rear.
Stair due to the tiny nature of this house, every inch must be utilized.
Kitchen cabinets and storage are hidden beneath the staircase, keeping the space clean and free of clutter.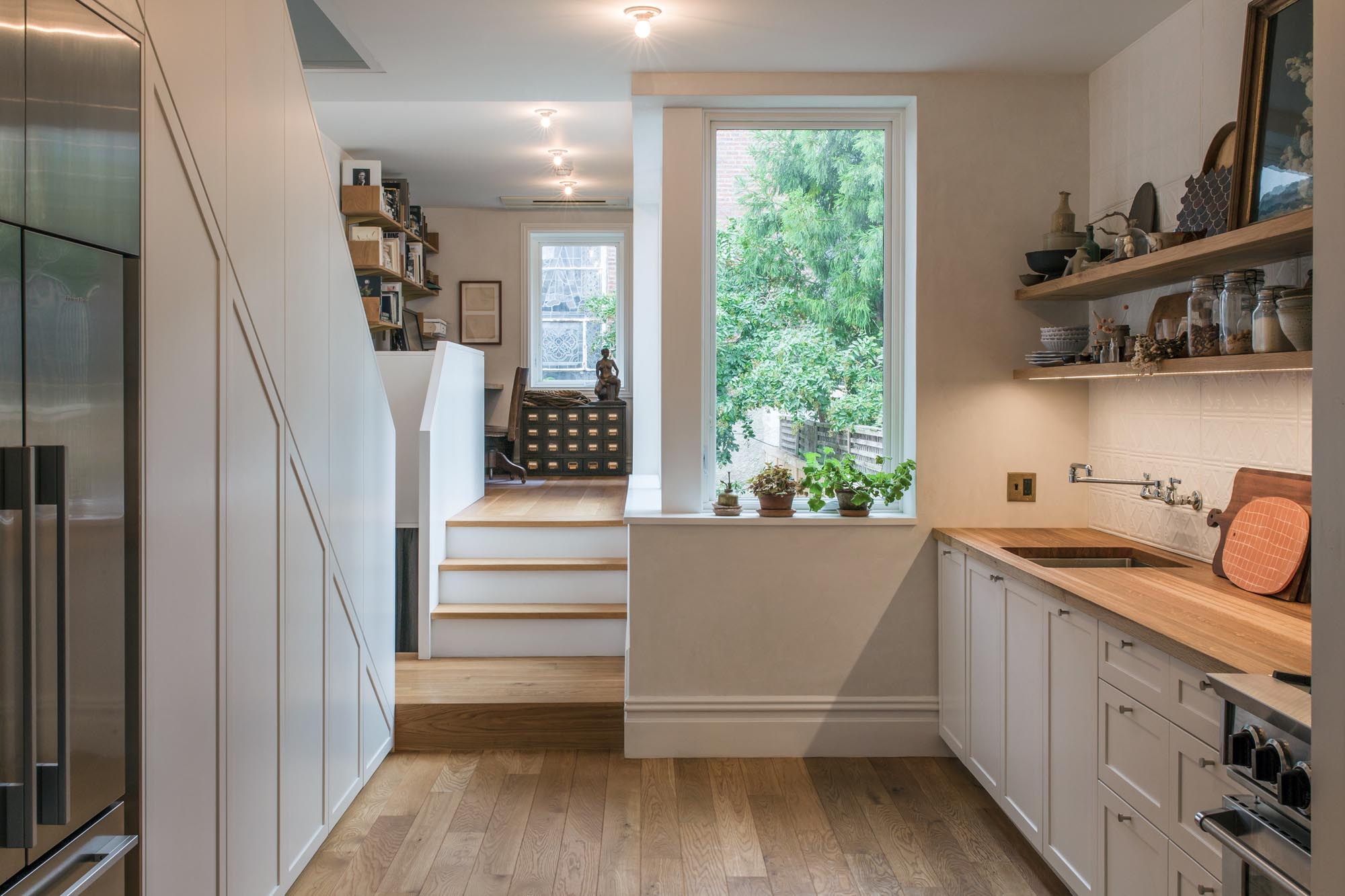 Study the existing rear addition contains the elevated library nest
Kitchen materials and details with a vintage touch
Kitchen eclectic relics assemble giving the space a unique narrative into the lives of the collectors
Threshold wood and glass oversized pocket doors can be closed to modulate the transition from kitchen to living
Study the mezzanine was created by necessity (head clearance for stair to cellar) but this necessity also created an intimate nest for working or reading with views to the rear gardens.
Landed the multiple pathways converge on a single landing, allowing the passenger to choose their desired path.
Stairway the view from the basement continues past the first floor, through the second floor and out through the skylight above.
Aesthetic vintage stain glass windows and custom hand finished plaster add a sense of warmth and tactility.
Master Bathroom reclaimed vintage plumbing fixtures and hand painted cement tiles are combined in a clean, new aesthetic
Bathing the existing tub renewed
Master Shower an operable skylight opens to the sky for an al fresco bathing experience.
Master Shower the sky above
Hardware more vintage finds are incorporated
Mood dark walls and rich wood add to the atmosphere of the master bedroom
Construction documentation of the build process, removal of existing joists for new stair opening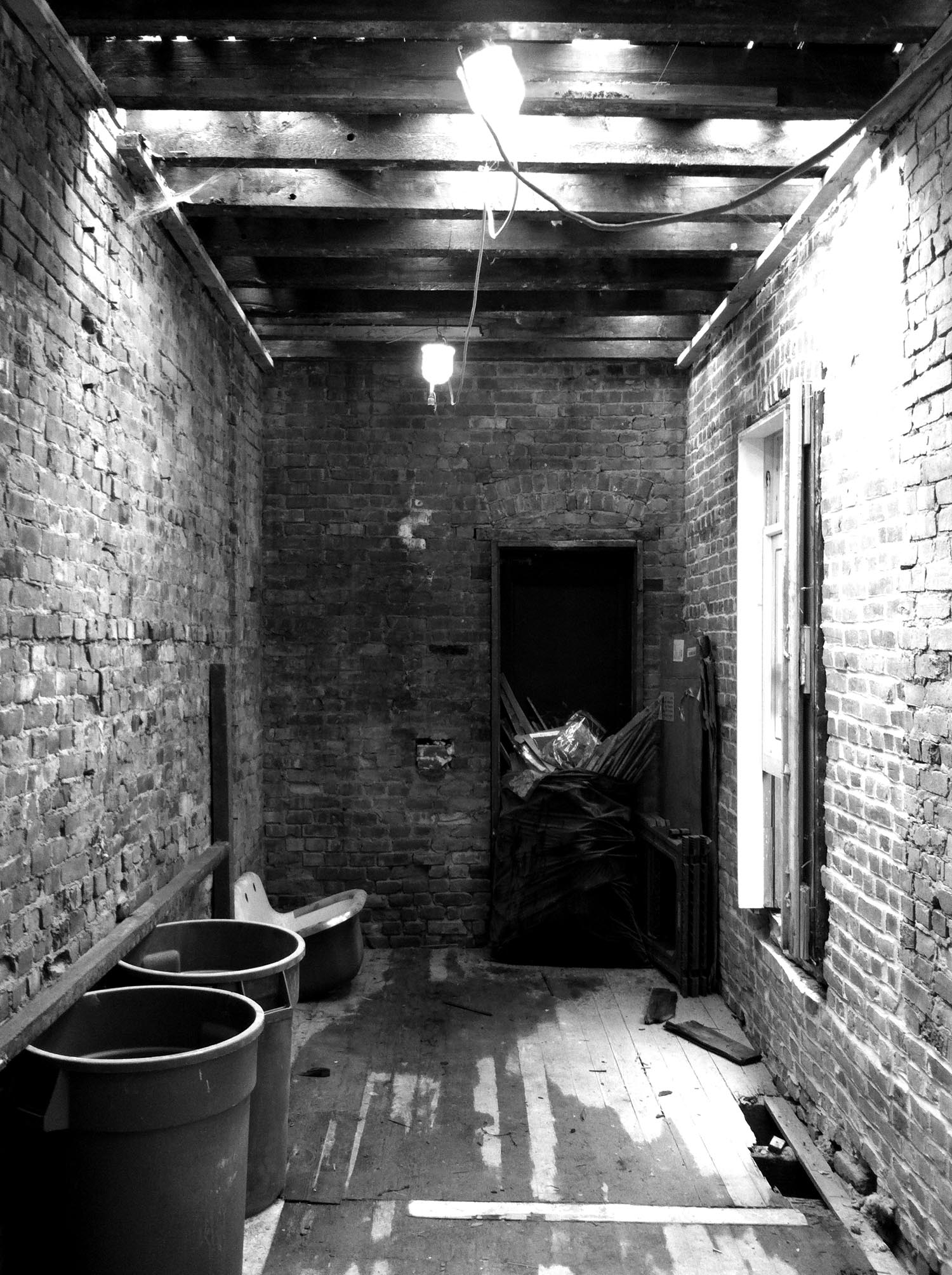 Construction documentation of the build process, the removal of an old leaky roof creates an unexpected condition of light and airiness